LS SV iC5

compact inverter for smll and cost-efficient solutions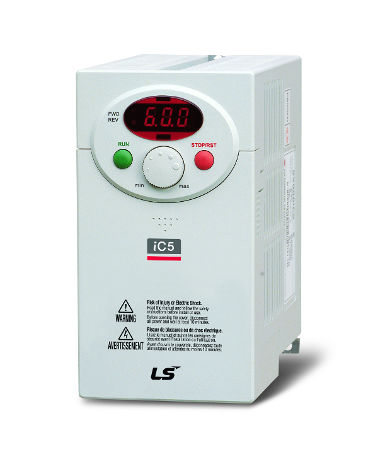 Maximized Benfit for the User
Frequency Inverter LS SV iC5

Power range: 0,4 – 2,2 kW motor power
Input voltage 230 V 1 ph 50/60 Hz
150% torque at 0,5Hz
0,1-400Hz output frequency
1-15kHz base frequency
EMC-Filter class A (C2)
U/f conrol, sensorless vector selectable
Automatic configuration: vector reading of the motor and auto tuning
8 programmamable I/Os
Analog input 0-10Vdc
Digital LCD with Potentiometer and Joystick
Torque (Boost) manually/automatic
Built-in potentiometer
Input signal PNP/NPN selectable
ground protection
Fault history: last 5 faults
PID control for extended process control
Up-/Down function and 3-wire-operation
step, tip, fixed frequencies
Communikation Mod-Bus RTU (optional), RS-485
Protection IP20
Global Standards acc. CE, UL, c-UL
Software (Driveview) for monitoring and programming (free of cocst)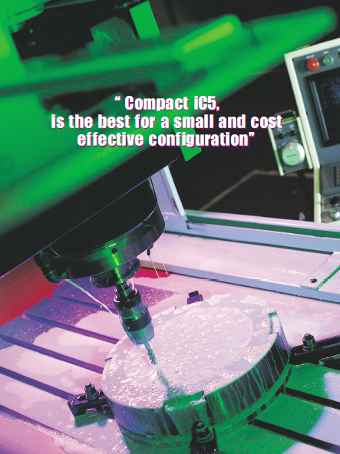 Compact, powerful inverter in the power range of 0,4 – 2,2 kW with Modbus, PID control, Sensorless vector control, Auto Tuning, etc.
Typical applications:
conveyor, fan and pump, CNC machine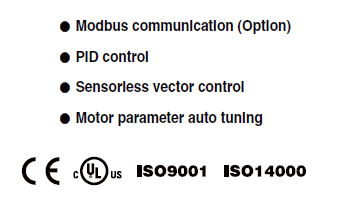 Built-In display- and keypad with potentiometer

HAND Mode (Local, Control, Mode) or AUTO Modus (remote modus) selectable.
HAND mode: used to change output frequency or Start/Stop control.
AUTO mode: the inverter is run by keypad, multi-function terminanls or communication module.
Monitoring and fault status.
Protection Option for UL (Conduit Kit)
approved acc. UL open type Type 0 & closed type 1 (with Conduit Kit)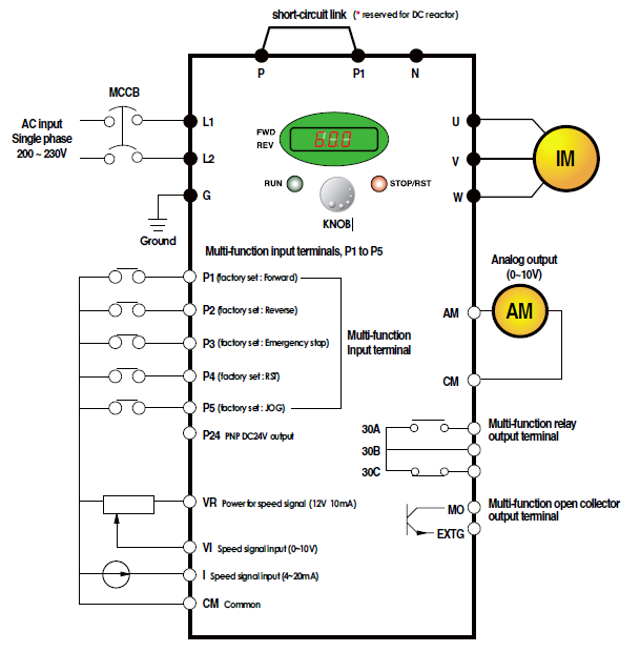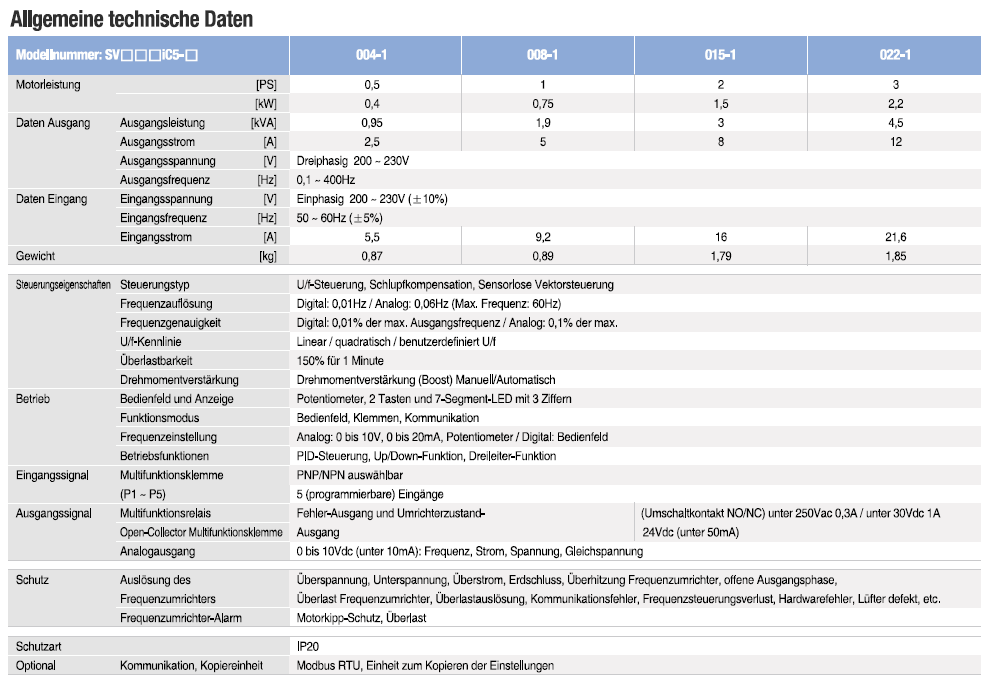 Integrated EMC Filter class A (C2)
an integrated EMc  Filter for the norms (standard in industry area))
Konformity with Global Norms
UL Plenum approved
(American Standard for Fire Protection))
Dimensions WxHxD (mm)
| | | | | |
| --- | --- | --- | --- | --- |
| SV004iC5-1F – SV008iC5-1F | 79 | 143 | 143 | |
| SV004iC5-1F – SV008iC5-1F | 156 | 143 | 143 | |