LS SV iG5A 0,4 – 22 kW

Compact Inverter, designed for a variety of applications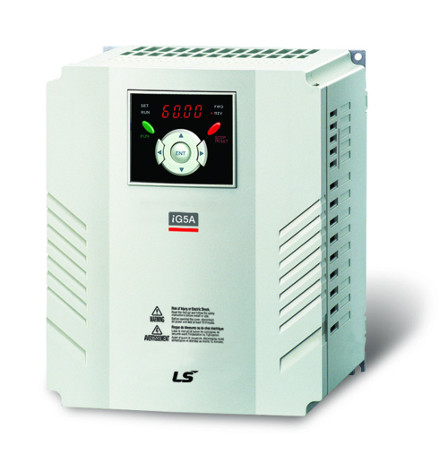 Maximized Benfit for the User
Frequency Inverter  LS SV iG5A
V/f Control, Sensorless Vector Control selectable
PID-Control for expanded Proces Control
High Torque within complete motor speed range
0,1-400Hz output frequency (1000Hz model on request )
1-15kHz base frequency
Input voltage range -15% bis +10%
Fault history: last 5 faults
Analog input 0 to +10Vdc / -10 to +10Vdc
150% torque at 0,5Hz
Protection degree: IP20 , UL Typ 1 (Optional)
Torque Boost  manual/automatic
Input signal PNP/NPN selectable
Control and parameter set for second motor
Brake chopper for dynamic braking as standard
Automatic setting : vector measurment of the motor  and Autotuning
Bult-in communication RS485 (LS Bus / Modbus RTU)
Fan with On/Off-control, easy to replace
Remote control with external keypad and RJ5-cable (Option)
Enhanced functions:

Sleep & Wake-up function
Energy saving
KEB-protection (saving of kinetic energy)
Leckage current reduction

Software(Drive View) for monitoring and parameter setting via computer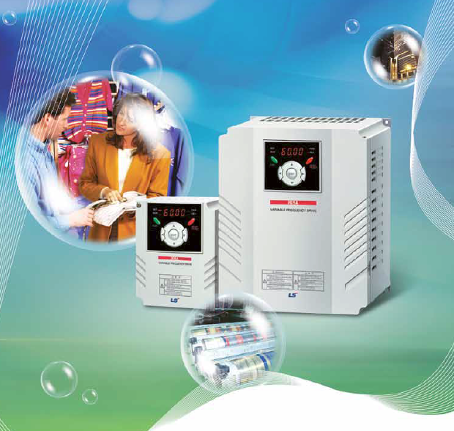 User friendly, cost efficient inverter with high torque characteristics. It has depending on the type single 200-230V or three-phase Input voltage  200-230V or 380-480V. The output voltage are between 200-480V at motor power 0,4-22 kW.
Typical applications:
Conveyor, Fans, CNC-machines, industrial washing machines,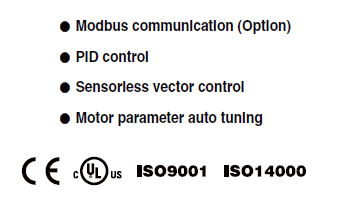 Built-In Display- and Keypad

HAND Mode (Local, Control, Mode) or AUTO Modus (remote modus) selectable.
HAND mode: used to change output frequency or Start/Stop control.
AUTO mode: the inverter is run by keypad, multi-function terminanls or communication module.
Monitoring and fault status.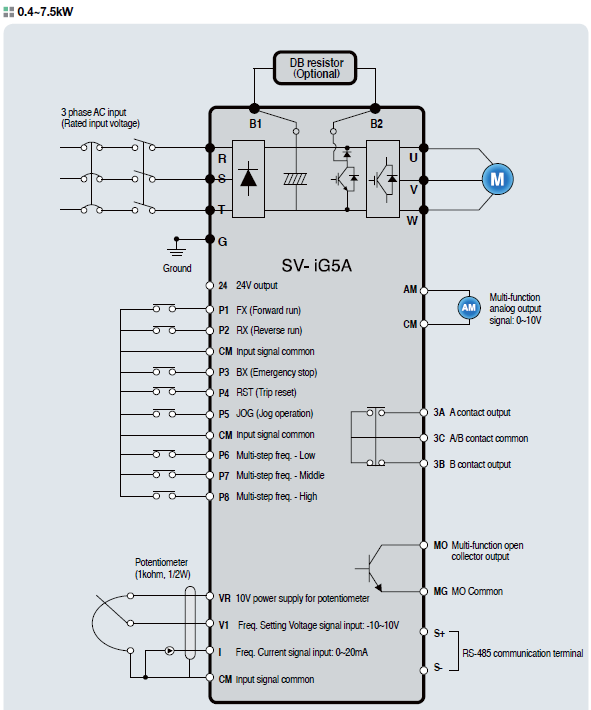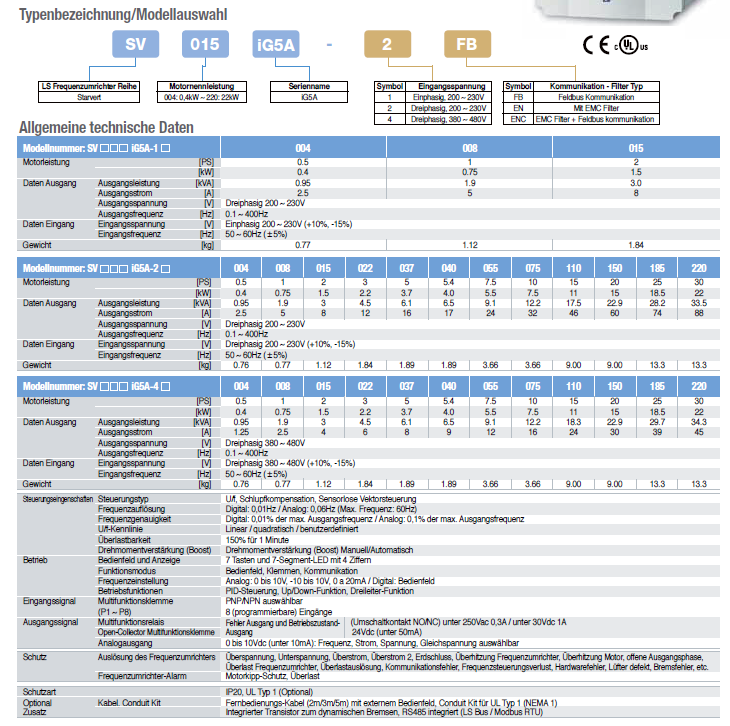 Built-In Brakechopper
dynamic transistor for brake control as standard
Multi-Jog Operation

PTC / PTO Surveyance
Thermistor PTC  or  PTO as external motor protection
Conformity with Global Norms
UL Plenum, CE certified
Dimensions WxHxD (mm)
| | | | | |
| --- | --- | --- | --- | --- |
| SV004iG5A – SV008iG5A | 70 | 128 | 130 | |
| SV015iG5A | 100 | 128 | 130 | |
| SV022iG5A – SV040iG5A | 140 | 128 | 155 | |
| SV055iG5A – SV075iG5A | 180 | 220 | 170 | |
| SV110iG5A – SV150iG5A | 230 | 320 | 189,5 | |
| SV185iG5A – SV220iG5A | 260 | 410 | 208,5 | |